Services
---
When a board, C-suite, or other group of business leaders decides to have their company achieve greater mastery of its energy affairs they might consider an array of actions they need to include.
Would these three actions be on their list?
strengthening the business leaders' level of understanding and knowledge of the full wheel/compass of energy affairs matters

formulating a rock-solid energy-use strategy so that everyone knows where the company is going and what is expected of them

gaining a clear picture of how well the company is doing as it progresses towards mastery; how well against last year, how well against an ideal, and how well against competitors and peers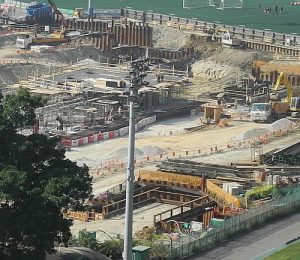 ESA's three core services are exactly to those points. Building on over twenty-five years in this field, ESA provides three main service sets:

Energy Affairs Knowledge and Intelligence
Different board members and senior executives have different preferred methods for learning new material and for being continually informed and updated as a subject evolves.
When there is a need for education level-up, ESA offers board seminars, executive tutorials, strategy scoping workshops, one-on-one energy affairs coaching, and other learning opportunities to bring decision-makers up to speed.
To meet the need for energy affairs intelligence – what is coming over the horizon, what are competitors doing, what developments in parallel fields could be applied by the company to its competitive advantage, ESA offers a high level intelligence service delivered in writing or verbally, as the client prefers.

Energy Affairs Strategy Formulation and Improvement
A company's energy-use strategy can be seen as the pivot point upon which energy affairs success or failure rests. ESA will typically work with a company's strategy team to create the energy-use strategy that most ideally fits the company's preferred strategy formulation and execution model. A company's experience developing and continually refining its marketing strategy, its R&D strategy, its investor relations strategy, its intellectual property strategy, its digitalisation strategy, or its organisational development strategy can readily be applied to creating its energy-use strategy, especially if this is the first time that strategy has been articulated and committed to paper.
Where a strategy writing skillset is not available, ESA has a complete 4-Step Energy-use Strategy Development service to get the job done.

Energy Affairs Independent Assessment
The power of a "maturity assessment" to let the relevant parties know how well a company is doing is well documented. ESA uses the maturity assessment approach to enable boards and C-suites to be kept informed about their company's progress with regard to energy affairs.
Besides satisfying a key need – to know how the company's energy affairs compare to a previous time period, to an ideal state, and to competitors – ESA's Energy Affairs Maturity Assessment also provides decision makers with a measure of the company's level of awareness of the actual business outcomes derived from greater mastery of its energy affairs, outcomes such as just how much additional revenue has come from energy and carbon-conscious customers, how many close competitions for talent have been won by having a superior response to energy-related issues, and how much an improved ESG score has meant to capital-raising efforts.
---
In addition, ESA offers various services to meet specific needs of different parts of the business. These include external consulting for:
Investor Relations
Compliance
IoT Task Force
Green Bonds
Risk Management
Corporate M&A
Procurement
HR Planning
Data Analytics Planning
ESG Report Writing