Company and Mission
External factors are forcing Boards and C-suites to take responsibility for oversight of their companies' energy affairs, and of the waste product of energy use: carbon. These factors are far beyond the control of even the largest individual company and include the actions of capital markets, national regulators, and post-COVID public sentiment.
ESA's singular mission is to assist those corporate leaders to be fully equipped for that responsibility, and to properly understand all the forces involved, all the elements in play, and all the decision options open to them.
The challenges involved are not small. But since this change is not going to be stopped, and since the upside of making good energy affairs choices is proving to be so substantial, leaders of strong companies have no reason not to take them on with gusto.
ESA's Founder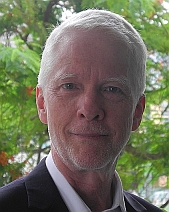 The obligation to make energy affairs a top management responsibility calls for partners who know the terrain well. The Chief Strategy Writer, CEO, and Founder of ESA, Robert Allender, has been helping companies tackle the advances in the corporate energy affairs landscape in a continuous path beginning in 1992, when he founded ESA's sister company, ERM.
Speakers
If your company, organisation, or media needs a speaker on corporate energy affairs, energy-use strategy, or energy-use ecosystem value creation, Robert Allender and others on the ESA team are experienced giving keynotes, convening senior executive roundtables, and teaching.
Contact Us
If your company needs assistance in advancing its energy affairs, or in assessing the energy affairs maturity of an investment target, ESA can be reached through the online contact form here, through email, or by calling +852 2834-4701.
link to company